Greetings – from CGHS President, Bob Jenkins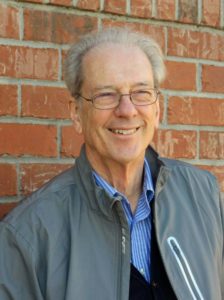 Robert Jenkins, 2017-18 CGHS President
Once upon a time, quite few years ago, I happened to see a multi-generational pedigree chart, and thought wouldn't it be something if I could fill out this chart completely. Fortunately, my grandmother was a member of the DAR and had kept up with her cousins as well as my grandfather's family.  Unfortunately, my interest began just a few months after my grandmother died. My other grandparents had already passed on. Fortunately, one of the best genealogy libraries in the United States was (and still is) the Clayton Branch of the Houston Public Library.  They stayed open late one night a week during the summer. One summer, every week on that day, after work, I went to the library to do my research on the family. Then I would go home to a late supper.  The pedigree chart is not completely filled, but it keeps getting closer.
I have used the word fortunate alot, but I cannot think of much unfortunate about genealogy. It is not unfortunate to have a "brickwall", but usually very fortunate to break one down.
My research slowed to a crawl until the internet came along. Good fortune again. When I joined Columbine, my brickwalls began to crumble, slowly, of course. One of these breakthroughs came from a conversation at an Early Bird session with another member of Columbine. At our January meeting, when a visitor was asked what families he was researching, he said "is anyone interested in the Kendall family?" I had to raise my hand since my grandmother was Hazel Grace Kendall. The visitor had brought with him a book about the Kendall family. After the meeting, Cheryl Floberg asked me why I have all the luck. If I ever figure that out, I will write an article about it.
+++++++++++++++++++++++++++++++++++++++++++++++++++++++++++++++
Columbine — a special gathering place for genealogists and family historians.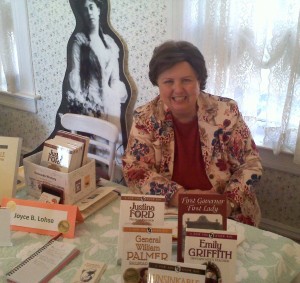 Joyce B. Lohse, 2015-16 CGHS President
Beginning in 1973, Columbine Genealogical and Historical Society offered genealogists in South Denver a place to gather during the day on the 2nd and 3rd Tuesday of each month to learn about genealogy and share information that would be helpful in their personal quests for family history. Mind you, this was before the days of personal computers in every home and internet connections on cell phones!
Columbine is unique and fills many needs. As the name implies, the focus combines genealogy research with its many ties to history. This allows a broader context for study, learning, research, and discovery. Columbine continues to go strong, offering daytime meetings in a friendly, casual, congenial atmosphere with interesting, instructive and informative classes and programs.
Now, we are experiencing a new wave of interest in family history with ready access to Ancestry.com on the internet, and popular television shows such as "Who Do You Think You Are" and "Finding Your Roots." These shows provide enough information to let family historians know that they should seek out more information and improve their skills. We make every effort to share our knowledge while encouraging high ethical standards in research and distribution of information.
Browse through our web site and see what we are all about. If you are in the Denver area, we hope you will attend one of our meetings in Centennial. Visitors are always welcome!
Joyce B. Lohse, 2015-16 CGHS President
Columbine Genealogical & Historical Society
+++++++++++++++++++++++++++++++++++++++++++++++